YES! I'd like my FREE Download:
RETIRE ABUNDANTLY SCORECARD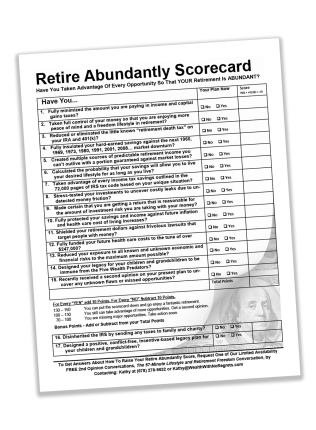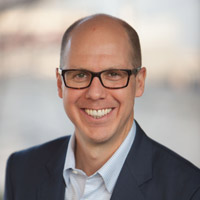 Barry H. Spencer is a financial educator, author, speaker, industry thought-leader, financial advisor, retirement planner, and wealth manager whom you may have seen in Forbes or Kiplinger, among others, and on WXIA-NBC or affiliates of ABC, CBS, and interviewed on Atlanta & Co., also interviewed by original "Shark" from ABC's hit TV show Shark Tank, Kevin Harrington. His latest books include: Build Wealth Like a Shark, The Secret of Wealth With No Regrets; and Retire Abundantly. As Creator/CEO of Wealth With No Regrets® he and his team help financially successful people create a Retirement Built for Confidence. His presentations at industry events have benefited attorneys, accountants, financial advisors, and philanthropic professionals, and his presentations include lessons and stories from competing as a four-time Ironman and elite triathlete. He and his wife, Lori, their two children and dogs live in Milton, Georgia.
Wealth With No Regrets ® | 12600 Deerfield Parkway, Suite 475 | Alpharetta, GA 30004 | 678 278-9632
Wealth With No Regrets ® is an investment advisor in Georgia registered with the Securities and Exchange Commission (SEC). Registration of an investment advisor does not imply any specific level of skill or training and does not constitute an endorsement of the firm by the Commission. Wealth With No Regrets® only transacts business in states in which it is properly registered or is excluded or exempted from registration. A copy of Wealth With No Regrets'® current written disclosure brochure filed with the SEC which discusses, among other things, Wealth With No Regrets'® business practices, services, and fees is available through the SEC's website at: www.adviserinfo.sec.gov These materials are for informational purposes only. They are not intended to provide, and should not be relied on for, any tax or legal advice. Please consult a qualified professional before making decisions about your financial situation. Any reduction in taxes would depend on your specific tax situation. Individuals should seek the advice of their own tax advisor for specific information regarding tax consequences of investments. Investments in securities entails risk and are not suitable for all investors. This is not a recommendation nor an offer to sell (or solicitation of an offer to buy) securities in the United States or in any other jurisdiction. Form Submission is consent to receive marketing email and SMS text communications from Wealth With No Regrets®.